Specialist in Engineering and Financial Recruitment


"Creating Added Value"

"Creating Added Value"

"Creating Added Value"

"Creating Added Value"
ACCOUNTING & REPORTING SPECIALIST
New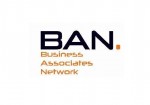 For our client, a company in international logistics, we are looking for an 'Accounting & Reporting specialist'.

As an 'Accounting & Reporting specialist' you will be part of the Finance Team (5), participating in day- to-day accounting and responsible for reporting and forecasting. You will report directly to the CFO.

Tasks and Responsibilities:
- Providing forecasts (cash flow, P&L, balance-sheet, etc.);
- Preparing reports to banks and monitor compliance with covenants;
- Financial accounting according to accounting policies and IFRS standards;
- Responsible for the monthly, quarterly, annual and ad hoc reporting, meeting deadlines and focus on data accuracy;
- Preparing and monitoring budgets;
- Preparing the annual financial statements of the group and coordinating the process with auditors;
- Preparing reports/presentations to Board of Directors;
- Analysis of data;
- Responsible for filing of tax returns (VAT/Income tax), and statistic reports;
- Contribute to the further structuring, improving and optimizing of the procedures;
- Drive the further automation of processes;
- Act as a business partner to other departments on financial-administrative questions;
- Making an active contribution to the financial discipline within the company.

Profile – Requirements:
- Bachelor or Master degree (MBA) in economics / accounting;
- 7 - 10 years' work experience in all-round accounting;
- Solid experience in reporting and forecasting;
- Excellent understanding of IFRS standards and accounting policies and procedures;
- Strong affinity with IT and ability to work with ERP systems;
- "Excel wizard";
- Hands-on;
- Strong analytical skills;
- High communicative skills in English and Dutch;
- Experience in international logistics is considered a pre.

What are your benefits?
- excellent remuneration package including numerous interesting advantages, such as non-contributory pension, 13th month;
- challenging position with corresponding responsibilities;
- engaging international working environment.

INFORMATION AND APPLICATION:
If you have any questions about the position, you are welcome to contact Mr. Peter van den Ban (Director at BAN recruitment). Applications should respond specifically to the requirements including Curriculum Vitae and Motivation Letter.

We are looking forward to your application!

NOTE1: Only candidates who are eligible to work and live in The Netherlands will be considered for this role.
NOTE2: If you have not received any feedback within 2 weeks, please assume that your application was not successful for this particular role.
Rotterdam
Anonymous
Je bevindt je hier
You are here
Vous êtes ici
Home
>
Forgot password?
Deel met jouw netwerk
Share with your network
Partager avec votre réseau
BAN recruitment uses cookies to remember certain preferences and align jobs interests.