Specialist in Engineering and Financial Recruitment


"Creating Added Value"

"Creating Added Value"

"Creating Added Value"

"Creating Added Value"
CNC DRAAIER - FREZER
New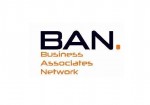 Voor onze klant, een moderne onderneming die zich bezighoudt met het ontwerpen en produceren van (big, tailor-made, customized) equipment, zijn wij op zoek naar een CNC DRAAIER - FREZER

Een aantrekkelijke en afwisselende baan met veel zelfstandigheid en verantwoordelijkheid in een team van ongeveer 20 mensen. Dit betreft een fulltime baan met vast dienstverband.

Functieomschrijving:
• Aan de hand van tekeningen en werkopdrachten programmeer, stel en bedien je zelfstandig CNC-draaibanken met Fanuc of Heidenhain besturing
• Je verwerkt waardevolle, en in het bijzonder, grote producten uit één stuk op moderne machines
• Je hebt de mogelijkheid om de armaturen zelfstandig te maken en de bewerkingscondities te bepalen
• Je zorgt voor de productie van een kwalitatief hoogstaand product
• Je onderhoudt jouw eigen werkplek, machines en / of apparatuur

Functie-eisen:
• Opleiding en ervaring in Werktuigbouwkunde op MTS-niveau, aangevuld met relevante training met betrekking tot metaalbewerking en CNC-gestuurde machine gereedschappen
• Je hebt beheersing van meettechnieken, je bent nauwkeurig en stressbestendig en je kunt zowel individueel als in teamverband werken
• Je beschikt over goede communicatieve vaardigheden
• Je beheerst de Nederlandse taal

Aanbod:
• Uitstekende beloning en secundaire arbeidsvoorwaarden, waaronder winstdeling
• Een jonge en dynamische omgeving met veel ruimte voor experimenten
• Een eigen fabriek van 10.000 m², waar u kunt zien hoe uw ontwerpen worden vervaardigd
• Speciale aandacht voor persoonlijke ontwikkeling en studie op maat
• Concrete en realistische groeimogelijkheden

We kijken uit naar je sollicitatie!

Rotterdam
Anonymous
Je bevindt je hier
You are here
Vous êtes ici
Home
>
Forgot password?
Deel met jouw netwerk
Share with your network
Partager avec votre réseau
BAN recruitment uses cookies to remember certain preferences and align jobs interests.