Specialist in Engineering and Financial Recruitment


"Creating Added Value"

"Creating Added Value"

"Creating Added Value"

"Creating Added Value"
COST PROPOSAL ENGINEER
New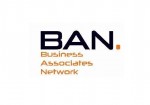 Voor onze klant, een internationale specialist in het ontwerpen, engineeren, construeren en installeren van complexe constructies, zijn wij op zoek naar een COST PROPOSAL ENGINEER.

Taken & Verantwoordelijkheden:
Je bent verantwoordelijk voor het aanbiedingsproces inclusief het beoordelen/doorgronden van bestekken en technische specificaties. Tot het takenpakket behoren het aanvragen van prijzen, het maken van voorcalculaties, het opstellen van de technische specificatie, bepalen van de levertijd, het verifiëren van contracten met de uitgebrachte offertes, overdracht naar project manager en het analyseren van de nacalculaties. In deze functie werk je nauw samen met de Area Sales Managers (wereldwijd) en Project Managers.

Vereisten:
Je beschikt over minimaal een Technische HBO opleiding en je hebt tussen de 2 en 10 jaar ervaring met het calculeren/begroten van complexe constructies. Je bent creatief en een teamplayer. Je hebt passie voor techniek en hebt een commerciële instelling. Je bent accuraat en stressbestendig. Je kennis van de Nederlandse en Engelse taal is goed. Kennis van de Franse of Duitse taal is een pré. Kennis van Excel is vereiste.

Aanbod:
Werken bij onze klant betekent werken in een uitdagende en verantwoordelijke functie in een dynamisch, groeiend en specialistisch bedrijf, waar alle mogelijkheden voorhanden zijn voor persoonlijke ontwikkeling.
Daarnaast bieden zij een uitstekend pakket aan arbeidsvoorwaarden, zoals:.
· Een goed salaris
· 27 vakantiedagen plus 13 extra vrije dagen
· Een telefoon en laptop
· Reiskostenvergoeding
· Een gepassioneerd, internationaal en informeel team!

Ben je geïnteresseerd en zou je deze job aankunnen ???
Heb je vragen over deze vacature, of ben je gewoon nieuwsgierig, neem dan gerust contact met ons op. Ook als je denkt dat je niet helemaal geschikt bent voor deze vacature.

We kijken uit naar je sollicitatie!

NOTE: Only candidates with an EU passport or Dutch work visa will be considered as viable candidates !!!
Breda
Anonymous
03.06.2021
30.11.-1
Je bevindt je hier
You are here
Vous êtes ici
Home
>
Forgot password?
Deel met jouw netwerk
Share with your network
Partager avec votre réseau
BAN recruitment uses cookies to remember certain preferences and align jobs interests.