Specialist in Engineering and Financial Recruitment


"Creating Added Value"

"Creating Added Value"

"Creating Added Value"

"Creating Added Value"
SENIOR PROCESS ENGINEER
Closed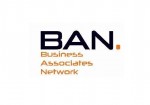 For our client, a leading service provider on the international offshore market, we are looking for a SENIOR PROCESS ENGINEER

Profile:
As Senior Process Engineer you are responsible for delivering the engineering output of the process work scope of any type of job.

Tasks and Responsibilities:
The activities you perform are in line with the project's technical specification, budget and planning. You report to the Lead (Project) Engineer on progress, setbacks and concerns and signal technical risks and anomalies in projects to your Section Head. You reply to queries from the project team and from site on time. If necessary you perform activities abroad, on site or with a client. Furthermore you assist the Project/Lead Engineer in obtaining client and third party approval on the project. You keep your knowledge and procedures up-to-date on all relevant aspects and share this within the section. You report to the Section Head Process & Piping Engineering.

Requirements:
An analytically strong and creative Engineer with good planning & organisational skills.
Furthermore:
• You have a master's degree in Chemical Engineering or in Mechanical Engineering, differentiation Process Technology.
• Over 8 years of relevant experience in upstream process engineering.
• Good understanding of the English language, verbally as well as in writing.
• Computer literacy for relevant process simulation programs, discipline calculations, document processing, spreadsheets and data management.
• Experience with process engineering in concept, basic and detailed phase of a project.
• Knowledge of topsides engineering.
• Knowledge of relevant codes and standards.

Offer:
A fulltime, challenging position within an international environment. A market conform gross yearly salary, including a 13th month, holiday allowance and a non-contributory pension plan and a collective medical insurance.

NOTE1: We can only accept applications from candidates who are currently eligible to live and work in The Netherlands.
NOTE2: If you have not received any feedback within 2 weeks, please assume that your application was not successful for this particular role.

Amsterdam
Anonymous
Je bevindt je hier
You are here
Vous êtes ici
Home
>
Forgot password?
Deel met jouw netwerk
Share with your network
Partager avec votre réseau
BAN recruitment uses cookies to remember certain preferences and align jobs interests.