Specialist in Engineering and Financial Recruitment


"Creating Added Value"

"Creating Added Value"

"Creating Added Value"

"Creating Added Value"
TECHNICAL SUPERINTENDENT
New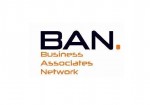 Our client, a shipping and offshore transportation & installation contractor, is looking for a TECHNICAL SUPERINTENDENT.

Please note: Only candidates with EU passport or Dutch work visa will be considered as viable candidates !!!
The Technical Superintendent has the overall technical responsibility for several Company vessels and is responsible for keeping the designated vessels and its equipment technically operational.
The coordination and execution of the day-to-day maintenance and repair activities is performed by the engine room crew, leaded by two Chief Engineers per vessel. The Technical Superintendent coordinates and plans the (middle) long term maintenance and advises the on board crew when required.

Tasks and Responsibilities:
• Responsible for the overall condition of the assigned vessels;
• Providing technical support and consultancy to the vessels;
• Preparation (including detailed specification and focus on planning), organization and execution of ship's dry-docking;
• Performing condition and safety inspections, coordinating surveys, repairs and claims with Class/Flag State;
• Responsible for the Class Certification of the vessel(s);
• Preparing and managing the budgets for assigned vessels;
• Responsible for the supervision of correct and cost-effective purchasing of spare parts, stores and services.

Requirements:
To expand the knowledge and experience of the Technical team we are looking for candidates who are supplementary to current team members, therefore we also invite candidates with a non-shipping background to apply.

• B.Sc. degree in Technical Engineering with relevant work experience;
• experience in planned maintenance and repairs;
• fully conversant in English (verbally and in writing);
• have a good knowledge of MS Office applications and modern Planned Maintenance Systems;
• willing to travel and spend time abroad;
• willingness to work irregular hours.

Competencies:
• Good (project) organizing skills;
• safety and cost awareness;
• able to work independently;
• good communication skills.

INFORMATION AND APPLICATION:
If you have any questions about the position, you are welcome to contact Mr. Peter van den Ban (Director at BAN recruitment).
Applications should respond specifically to the requirements including curriculum vitae and motivation letter.

We are looking forward to your application!

NOTE1: Only candidates with EU passport or Dutch work visa will be considered as viable candidates !!!
NOTE2: If you have not received any feedback within 2 weeks, please assume that your application was not successful for this particular role.

Rotterdam
Anonymous
Je bevindt je hier
You are here
Vous êtes ici
Home
>
Candidates
>
Career Advice
Deel met jouw netwerk
Share with your network
Partager avec votre réseau
BAN recruitment uses cookies to remember certain preferences and align jobs interests.