Specialist in Engineering and Financial Recruitment


"Creating Added Value"

"Creating Added Value"

"Creating Added Value"

"Creating Added Value"
VAT COMPLIANCE SPECIALIST
New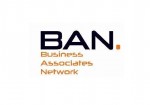 Are you looking for a challenging position in an international and dynamic environment? Would you like to develop your VAT skills? And are you interested to work closely with different departments and colleagues throughout the organisation? Then this is the perfect vacancy for you! Our international client is looking for a VAT COMPLIANCE SPECIALIST to join their European VAT team.

Tasks and Responsibilities:
• Gathering data from ERP systems and complete VAT returns, EC Sales Listings, Intrastat declarations and other compliance documents for all entities in line with SOX and internal procedures;
• Liaising with country VAT authorities where the submitted returns are questioned;
• Performing VAT account reconciliation and ensure all VAT accounts are reconciled to the general ledger;
• Maintaining overview of and regularly updating administrative requirements;
• Working closely with AR, AP and GL department to ensure the correct processing of invoices and journal entries;
• Initiating and maintaining process improvements;
• Assisting VAT Compliance Manager with projects.

Requirements:
• Bachelor and/or Master degree in Tax Economics, (International) Tax Law or Finance;
• Relevant working experience in an international finance reporting environment is a preference;
• Experience gained in a Shared Service Centre environment would be an advantage;
• Specific knowledge of European VAT legislation is preferred;
• Strong Excel skills;
• Fluent in English (written and spoken).

Organisation:
Our client is a US listed with their Shared Service Centre located in Rotterdam. All finance activities of the EMEA region are centralized in the Shared Service Centre.
You will join the European VAT team as a VAT Compliance Specialist. You will report directly to the VAT Manager EMEA and you will work closely with three VAT colleagues. Furthermore, you will work closely with the AR, AP and GL department to ensure the correct processing of invoices and journal entries. On top, you will work together with Country Controllers and other departments to bring the compliance documents to the correct level of preparedness so that they can submit to the authorities in time. You will act as the main point of contact for the countries reviewed and supported. In this dynamic organisation you need to have strong communication skills and you will get all the support needed to further develop your VAT skills.

Offer:
A challenging position in a dynamic environment with a good salary package and interesting benefits like 31 holidays, 8% holiday allowance, travel expenses and bonus scheme.

NOTE: Only candidates with an EU passport or Dutch work permit will be considered as viable candidates.

Rotterdam
Business Associates Netwerk (BAN) recruitment
Je bevindt je hier
You are here
Vous êtes ici
Home
>
Forgot password?
Deel met jouw netwerk
Share with your network
Partager avec votre réseau
BAN recruitment uses cookies to remember certain preferences and align jobs interests.